CISO role and responsibilities
Instead of waiting for a data breach or security incident, the CISO is tasked with anticipating new threats and actively working to prevent them from occurring. The CISO must work with other executives across different departments to ensure that security systems are working smoothly to reduce the organization's operational risks in the face of a security attack.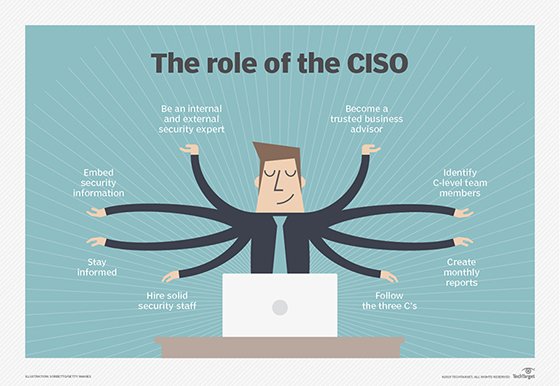 The chief information security officer's duties may include conducting employee security awareness training, developing secure business and communication practices, identifying security objectives and metrics, choosing and purchasing security products from vendors, ensuring that the company is in regulatory compliance with the rules for relevant bodies, and enforcing adherence to security practices.
Other duties and responsibilities CISOs perform include ensuring the company's data privacy is secure, managing the Computer Security Incident Response Team and conducting electronic discovery and digital forensic investigations.