Cross-sell is a marketing term for the practice of suggesting related products or services to a customer who is considering buying something. If you're buying a book on Amazon.com, for example, you may be shown a list of books similar to the one you've chosen or books purchased by other customers that bought the same book you did. A search on a company's Web site for bed linens might also bring up listings of matching draperies. The most ubiquitous example of cross-sell is likely the oft-spoken fast food phrase: "Would you like fries with that?"

Download this free guide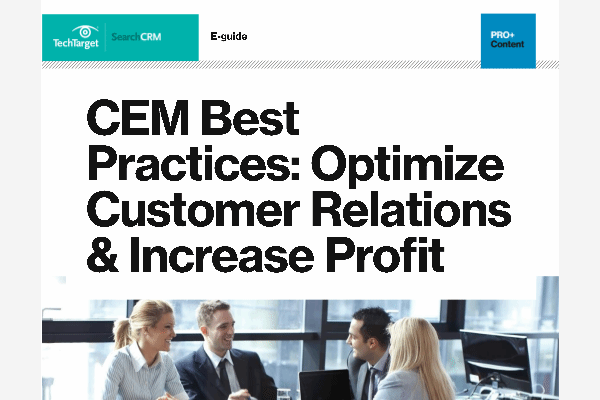 A Special 8-Part Guide on CEM Best Practices
Experts advise how to use new technologies to improve customer relations, increase profits, and keep up with consumers.
By submitting your personal information, you agree that TechTarget and its partners may contact you regarding relevant content, products and special offers.
You also agree that your personal information may be transferred and processed in the United States, and that you have read and agree to the Terms of Use and the Privacy Policy.
A similar practice, up-sell, involves suggesting more expensive items to a customer making a purchase.