ERP vendors
There are many ERP vendors with a wide variety of functions and on-premises or cloud deployment options.
The most widely deployed legacy platforms are SAP, Oracle and Microsoft Dynamics, all of which have multifunction ERP systems and on-premises and cloud deployment options. Their customers range from large enterprises to small and medium-sized businesses.
Other leading vendors have multifunction systems, including Epicor Software Corp., Infor, IFS World, Sage Software Inc., SYSPRO USA, IQMS and QAD Inc. Leading ERP cloud vendors include NetSuite Inc., Kenandy Inc., Acumatica Inc. and Plex.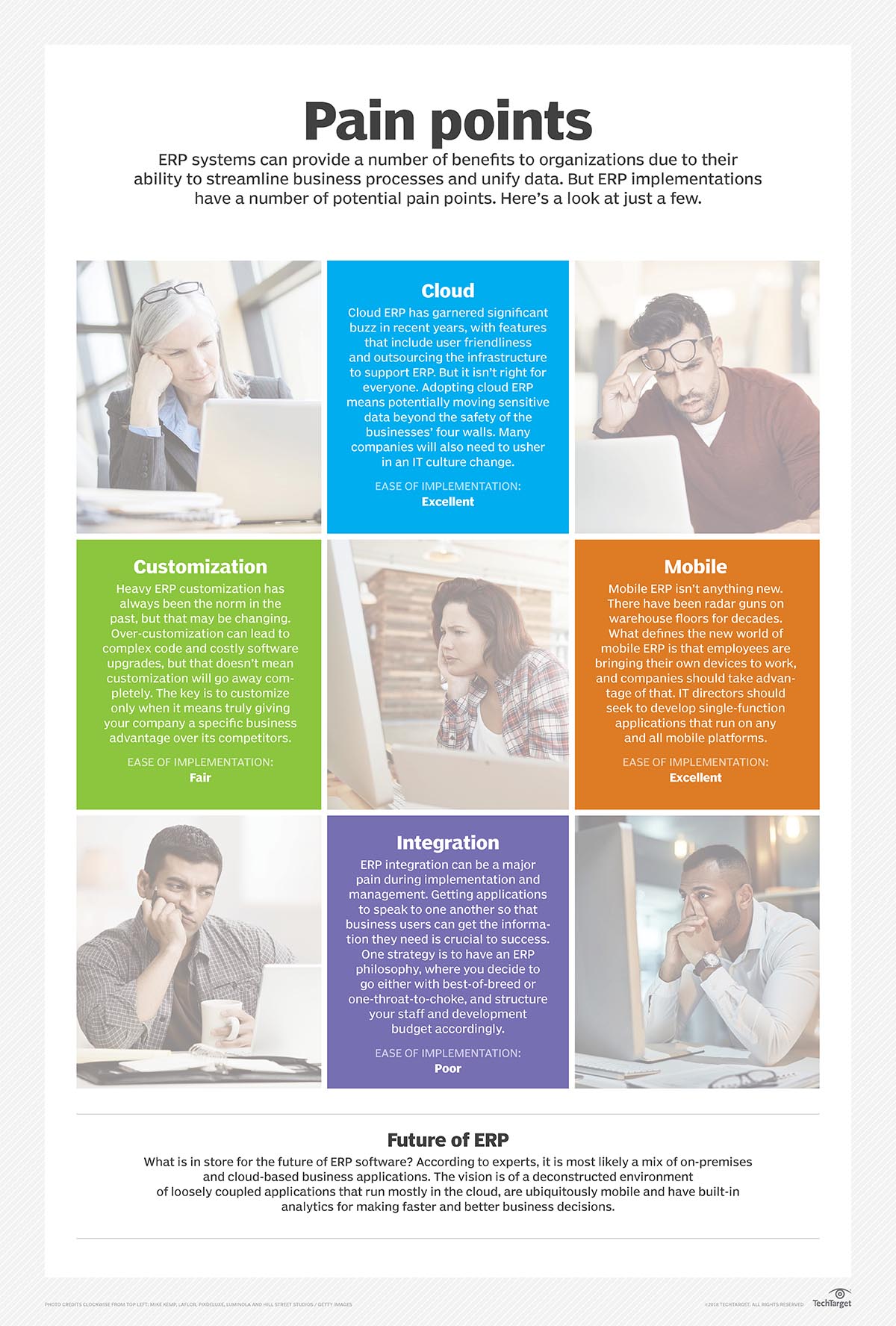 Many of the smaller ERP vendors have specialized capabilities for business processes, such as supply chain, financials, engineering, research and development and HR, as well as functions that focus on specific industries like manufacturing, retail, healthcare or public sector.