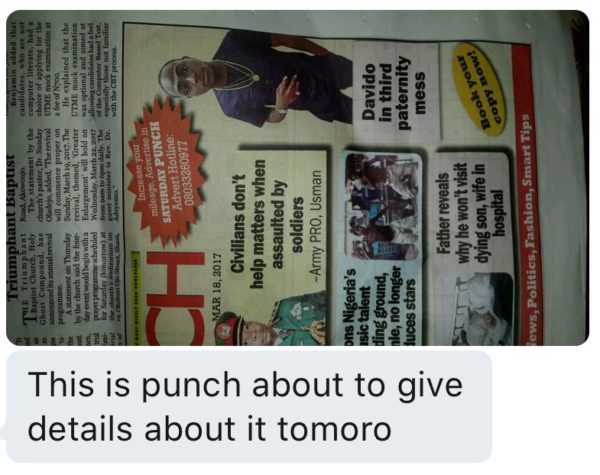 If the photo of PUNCH's frontpage for tomorrow (March 18 2017) is anything to go by, then singer Davido may have a child with an Ibadan based lady.
A source told @SubDeliveryMan on Twitter that the lady got pregnant in 2013, and Davido told her to keep the pregnancy. The source added that Davido even named the child Veronica.
The source said that after Davido "blocked" the lady's access to her, her mother had to write to Davido's father, demanding that a paternity test be carried out.
The source however said that the DNA test was never carried out.
The source shared photos of the child when she was a few months old.
See below: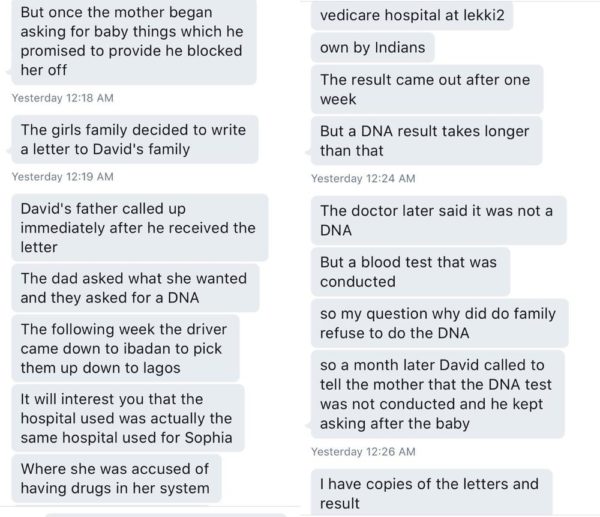 The father of one recently revealed that he is expecting a child with his girlfriend, Mandy, an American with African parentage.
Davido and Mandy have been spotted on romantic dates in Atlanta, Georgia and Mandy visited Lagos in December 2016.
Photo Credit: Twitter –@SubDeliveryMan