Oracle is one of the largest vendors in the enterprise IT market, offering a wide variety of software and hardware technologies for use in corporate applications.

Download this free guide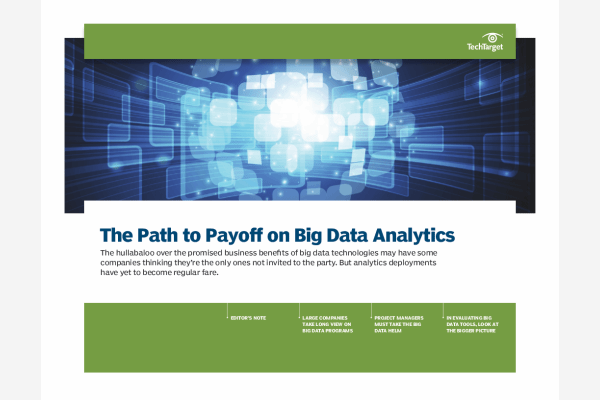 Download Our Exclusive Big Data Analytics Guide
An unbiased look at real-life analytics success stories, including a Time Warner Cable case study, and tips on how to evaluate big data tools. This guide will benefit BI and analytics pros, data scientists, business execs and project managers.
By submitting your personal information, you agree that TechTarget and its partners may contact you regarding relevant content, products and special offers.
You also agree that your personal information may be transferred and processed in the United States, and that you have read and agree to the Terms of Use and the Privacy Policy.
Oracle in 1979 was the first company to commercialize a relational database, and the relational software, now called Oracle Database, remains its flagship product. But in the ensuing decades, Oracle greatly expanded its product portfolio through a combination of internal development and numerous acquisitions. It now also sells several other databases, multiple lines of business applications, middleware, computer systems, data storage equipment, development tools and more.
In addition, Oracle is working to establish itself as a leading cloud computing vendor after initially being slow to embrace the cloud. At one point, co-founder and longtime CEO Larry Ellison dismissed it as a passing fad. More recently, Oracle has invested heavily in the cloud, releasing a full suite of technologies intended to allow customers to migrate their entire data centers to the Oracle Cloud, its public cloud platform. The Redwood Shores, Calif., company's cloud lineup now includes infrastructure as a service, platform as a service, software as a service and data as a service offerings. Oracle also supports private clouds and the option of a hybrid cloud setup mixing cloud and on-premises technologies.
Ellison and associates Bob Miner and Ed Oates founded what eventually became Oracle in 1977, originally as a development services company called Software Development Laboratories (SDL). Starting with an initial $2,000 investment, they set out to prove that relational databases — then a fledgling technology that had only been developed in prototype form at IBM — could be commercially viable.
Naming its database after a project the three founders had worked on for the CIA, SDL in 1978 created a first version of the Oracle software that was never released as a product. Oracle Version 2 followed the next year, becoming the first relational database on the market and the first to support the Structured Query Language (SQL), now an industry standard for database programming and querying. The company changed its name to Relational Software Inc. at that point; in 1982, it became Oracle Systems Corp., which was shortened to Oracle Corp. in 1995.
As adoption of the company's database grew and Oracle began broadening its product portfolio into other areas, Ellison became one of the highest-profile — and most colorful and controversial — executives in the IT industry. He was Oracle's CEO until 2014, when he stepped down from that position and became CTO and executive chairman of the board. Oracle Corp. is currently run by co-CEOs Safra Catz and Mark Hurd, but its product development operations continue to report directly to Ellison.
Oracle's database product lines
Into 2016, Oracle continued to be the leading database vendor by a wide margin — it had a 41.6% share of worldwide database revenues in 2015, according to consulting and market research company Gartner. Its database sales are still driven primarily by Oracle Database, which has evolved over time to stay current. As of late 2016, Oracle has released 11 major updates of the relational software since Version 2. The database became internet-ready in 1999 with Oracle8i Database; in 2013, Oracle Database 12c added cloud support, in-memory processing functionality and a multi-tenant architecture.
Along with Oracle Database, Oracle Corp. offers several other database technologies, most of them added through acquisitions. Most notably, when Oracle acquired computer vendor Sun Microsystems Inc. in 2010, it also got the MySQL database, which Sun had bought in 2008. MySQL is a popular open source relational database that is part of the LAMP software stack for web applications, along with the Linux operating system, Apache web server and PHP, Perl or Python as a programming language. Oracle sells commercial versions of MySQL in addition to maintaining the freely available community edition.
Oracle also markets TimesTen, an in-memory relational database that it acquired in 2005, and Essbase, a multidimensional database for use in online analytical processing applications that Oracle obtained when it purchased Hyperion Solutions Corp. in 2007. In addition, Oracle sells a NoSQL database that it developed internally and initially released in 2011. That product, called Oracle NoSQL Database, is a key-value data store; like other NoSQL technologies, it's an alternative to relational databases for some processing tasks, such as big data applications involving unstructured and semistructured data.
Other core Oracle products
Beyond its databases, key products offered by Oracle Corp. include Oracle E-Business Suite, Oracle Fusion Applications and other business applications software; the Oracle Exadata Database Machine; Oracle Enterprise Manager; Oracle Fusion Middleware; and analytics tools such as Oracle Business Intelligence 12c and Oracle Advanced Analytics.
Oracle has gained more than just new databases from its aggressive acquisition strategy. For instance, the company greatly broadened its business applications product portfolio through a series of acquisitions, including two major deals that helped turn it into one of the top vendors in that part of the enterprise software market.
Oracle introduced its first applications, a set of internally developed accounting software called Oracle Applications, in 1990; 10 years later, it launched E-Business Suite, a wider collection of enterprise resource planning (ERP), finance, human resources (HR) and supply chain management applications. Then, in 2005, Oracle purchased PeopleSoft Inc., giving it PeopleSoft's own ERP, finance and HR applications and the JD Edwards software that PeopleSoft had bought two years earlier. Oracle followed that by acquiring customer relationship management software vendor Siebel Systems Inc. in 2006.
Elements of all those product lines were combined into the Oracle Fusion Applications suite, which Oracle released in 2011 after lengthy development delays. However, it also still develops and sells the individual lines, and has said it will continue to do so indefinitely.
Altogether, Oracle has bought more than 100 companies since 2005, bulking up its holdings in various technology areas. In addition to Essbase, for example, the Hyperion acquisition gave Oracle a wide range of enterprise performance management and analytics tools. Another big acquisition came in 2008, when Oracle bought BEA Systems Inc., a vendor of middleware and service-oriented architecture tools.
An added hardware focus for Oracle
The Sun acquisition led Oracle Corp. directly into the hardware business after some smaller steps preceding the deal — for example, the release of an initial version of the Exadata system in 2008. Oracle offers Unix servers based on Sun's SPARC microprocessor architecture and Solaris operating system, plus a line of x86-based servers that support Windows, Linux and Solaris. However, Sun's server revenues were declining sharply before the acquisition, and Oracle has since dropped out of the top-five rankings of server vendors by both Gartner and rival market research outfit IDC.
In addition to continuing Sun's hardware development, Oracle has expanded the separate engineered systems family of bundled hardware and software that debuted with Exadata — it now also includes products such as Oracle SuperCluster, Oracle Big Data Appliance, Exalogic Elastic Cloud and Exalytics In-Memory Machine. The engineered systems are special-purpose machines designed primarily to support high-performance applications.
Because Sun was the creator of Java, the acquisition also brought the widely used open source programming language into Oracle's purview and paved the way for Oracle to lead its development. Things haven't gone entirely smoothly on that, though. A Java 8 update originally due out in 2013 was delayed by a year, and a planned Java 9 release was pushed back from September 2016 to July 2017.
Long before the Sun deal, Oracle made one other highly publicized effort to get into the hardware business: In the mid-1990s, Ellison pushed the idea of the network computer (NC), a thin-client system that he envisioned as a lower-cost alternative to PCs. Oracle set up a division to develop and sell NCs, and it convinced vendors such as IBM and — ironically, as it turned out — Sun to create similar devices. But the concept didn't take off, and Oracle discontinued its NC operation in 1999.